Welcome to the on-line home of Garry Hodgson Architectural Services.
Architectural Services for new build construction projects, house extensions, alterations and conversions for domestic and commercial clients.
Based in Consett, County Durham areas covered include County Durham, Northumberland and Tyne & Wear.
If you are thinking of appointing someone to provide design and other services in connection with your building project, it is important to make sure you appoint an appropriately qualified and insured professional, to add value to your project but also help protect you through the process.

Information about Garry Hodgson Architectural Services.
Garry Hodgson has been a member of the Chartered Institute Architectural Technologists for more than 15 years and has been in private practice for more than 20 years.
Garry Hodgson Architectural Services provide architectural design services and solutions. We are specialists in the science of architecture, building design and construction, and form the link between your requirements and the delivery of building work.
Whatever your project, Garry Hodgson Architectural Services can act on your behalf form the initial stages to the completion of your building project, whether it be:
A Residential, industrial, commercial or other building

A traditional or contemporary new building

Maintenance, upgrading, alterations or an extension to an existing building

Large or small scale, simple or complex.
In appointing a qualified and competent professional such as Garry Hodgson Architectural Services, you will know that we have the appropriate training and provide solutions on the best way to meet your requirements.
Our services can include the designs, negotiating and advising on statutory requirements such as Planning Permission and Building Regulations approvals. We also inspect and certify the building work as well as providing guidance on costs.

The Chartered Institute of Architectural Technologists (CIAT) represents professionals working and studying in the field of Architectural Technology. CIAT is internationally recognised as the qualifying body for Chartered Architectural Technologists, MCIAT and professionally qualified Architectural Technicians, TCIAT.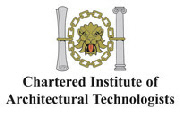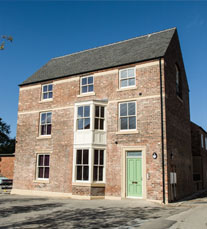 "It's easier to build space than to buy it"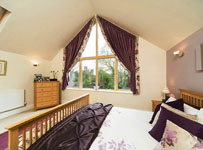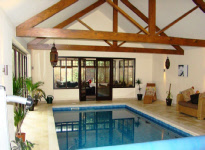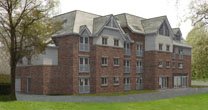 Telephone:
07879 065742 or
01207 590424
Address:
7 Carnoustie Close,
Consett,
Co Durham.
DH8 5XQ.
E-mail:
info@gharchitecturalservices.co.uk